ESCC TRAINING COURSE

The next ESCC (European Space Components Coordination) Training Course will be given on
8th of November at ESA/ESTEC.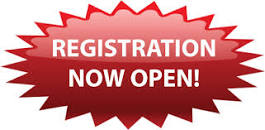 The next ESCC Training Course will be given Face to Face at ESA/ESTEC in Noordwijk, the Netherlands,
The agenda of the course will cover the scope of the ESCC activities, including the ESCC specification system and the ESCC component qualification and manufacturers' certification processess.
In particular the course will address the following topics:
What is ESCC and how is it related to the space industry in Europe?

The ESCC organization (the roles that national space agencies, European space industry and component manufacturers play)

The Governance of ESCC (policy, strategy, implementation processes)

The ESCC specification system. Its core specifications and its areas of growth.

ESCC Evaluation and Qualification in detail.

The access to ESCC qualification

ESCC Process Capability Approval

Quality Assurance in ESCC
COURSE DETAILS:
Date: Wednesday 8-November-2023
Time: 13:30h - +/- 17:30h (approx. 4 hours)
Venue: ESA ESTEC, Noordwijk, the Netherlands
Address: Keplerlaan 1. 2200AG, Noordwijk
Registration: Now Open
It is only possible to attend the ESCC Training course on site Face to Face.
Participation is open without any fees or restrictions. Would you like to attend? Please let us know and send an e-mail to secretariat@escies.org, indicating your interest. Please include your full name, job title, and company name. Please refer in the e-mail subject: "Registration for ESCC course". We will write back to you as soon as we can confirm your registration.